There's nothing more American than a Bowie knife. It's big, it's bold, it's beautiful... it's a legendary American icon steeped in both history and folklore. When you see someone unbutton that large leather sheath and slide out that glorious edge, there's no mistaking it. Bowie knives are durable, strong, hold their edges and are easy to sharpen when needed.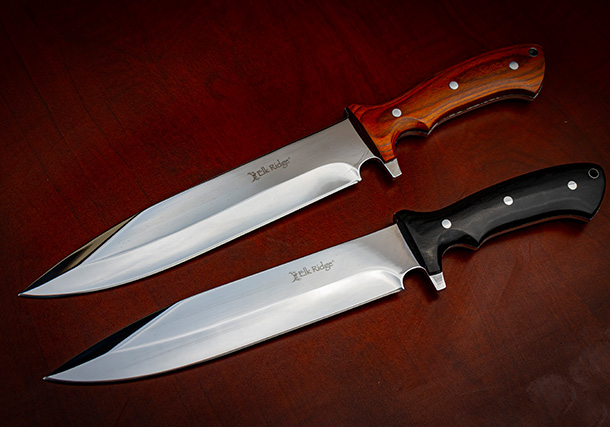 An essential blade to have when hunting, the best Bowie knives have a variety of uses and are the go to for dressing and skinning game, but can also be used to chop, scrap and stab. Before the style of the blade was made famous by frontiersman and Alamo legend, Colonel James Bowie (who was known for is knife fighting skills) it was originally designed in the early 1800's as something a butcher would take into combat (think Daniel Day-Lewis in "Gangs of New York") and to chop down cattle or very large animals.
Although the knife has gone through several transformations over the last century, the standard Bowie knife is a fixed blade held with some sort of horn or stag style handle. The edge will most likely contain a clip blade or an angle towards the tip of blade despite the fact that many original models held a perfectly straight design.
Since we're living in the age of innovation, you'll see new Bowie knives styled with more tactical features like a lanyard hole or rubberized waterproof handle. They don't always have to be huge models, as smaller and sleeker looking Bowie knives are more practical depending on your needs.
To the inexperienced wielder, the Bowie may take some getting used to but once mastered, there's no turning back. When it comes to survival and outdoors, many adventurers may opt for a smaller, more tactical folding knife style, and those are great, but there's nothing quite like a Bowie knife.